Regular price
$659.00 USD
Regular price
$729.00 USD
Sale price
$659.00 USD
Unit price
per
Sale
Sold out
The inquisitor lightsaber is a special kind of saber. It has two blades on both sides. The handle can turn around due to its hilt's design. It is one of the most powerful weapons in the galaxy far, far away.
The Inquisitor Saber is a special lightsaber made of strong materials like polycarbonate (the blades) and aluminum (the hilt). It is very sturdy and hard to break, making it perfect for Star Wars movie fans.
The xenopixel electronics and the neopixel soundboard can provide more than 22 blade colors, realistic sound effects, and a lot of Star Wars sound fonts.
The rechargeable battery of the double-bladed lightsabers means you can charge them any time you want, and you can use them whenever you want to show your Force power to others.
So, if you are looking for a powerful dark-side lightsaber, this Inquisitor lightsaber is a must-have one.
Features of Inquisitor Lightsaber
Want a genuinely immersive lightsaber experience? Get this Inquisitor lightsaber. It will never disappoint you. You will have the best sound and light effects with its 50-watt neopixel LED strip blade. It will provide extreme brightness with more than ten colors; you can choose whatever you want when playing with it.
The thickness of the blade is 2mm, and the outer diameter is 1 inch. The polycarbonate blade is also durable (its combat grade is 36") and relatively safe for dueling with others.
This lightsaber will emit bright white light with realistic sound when contacting with other lightsabers (or some objects). This Flash on Clash feature will make your experience with the saber much more fun.
You can also enjoy the smooth swing technology. This lightsaber utilizes motion sensors to create a realistic lightsaber swing experience.
Despite 12 quick selection colors, you can also have nine sound themes: Darth Sidious, Leia, Silla, Kylo Ren, Mandalorian Darksaber, General Obi-Wan Kenobi, Cal Kestis, Darth Vader, Darth Revan, and Count Dooku.
The lightsaber has a removable Lithium-ion battery. This means you can remove the old battery and put in a new one, so your lightsaber will work for a long time.
What's In the Package:
2x Blades
1x Hilt with Kit and Rechargeable Battery in It
1x Screws Pack
1x Allen Key
1x USB Charging Cable
1x User Manual
1x Blade Plug (Baselit not included)
1x Stand (Baselit not included)
1x Premium Case (Baselit not included)
Share
View full details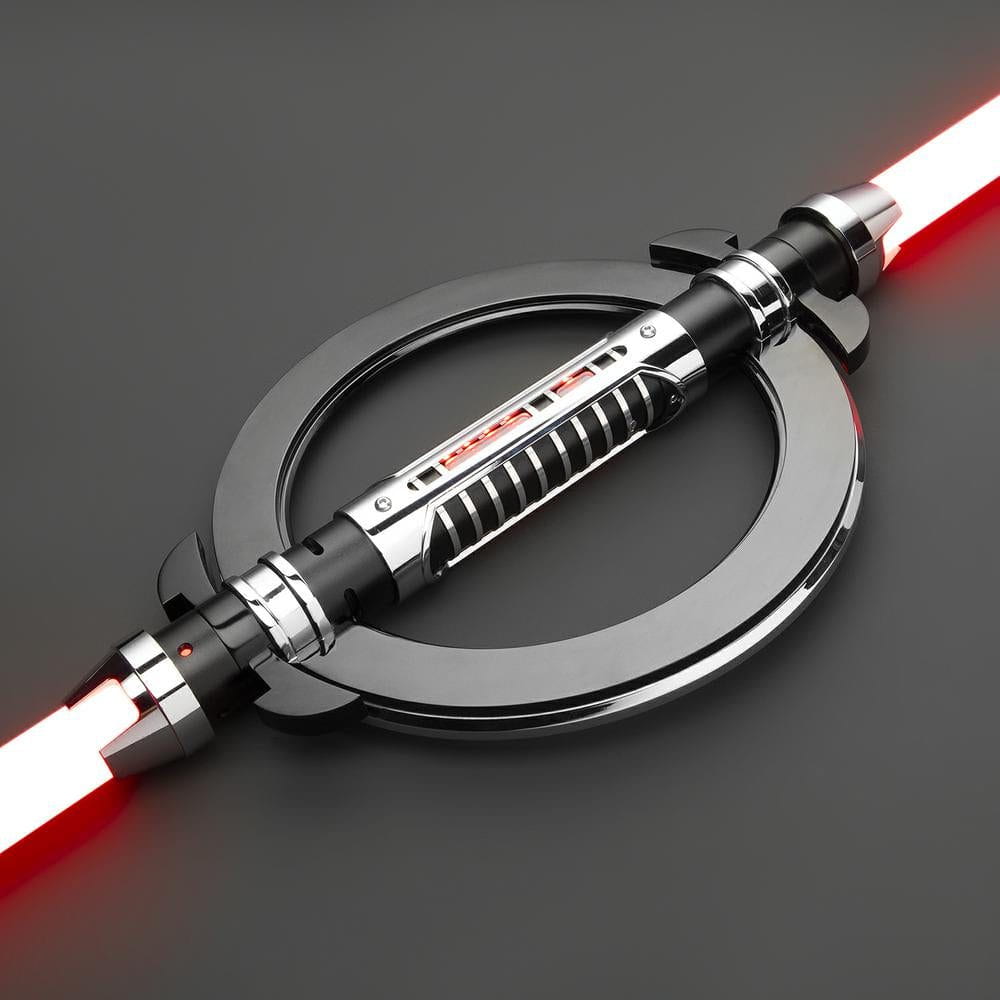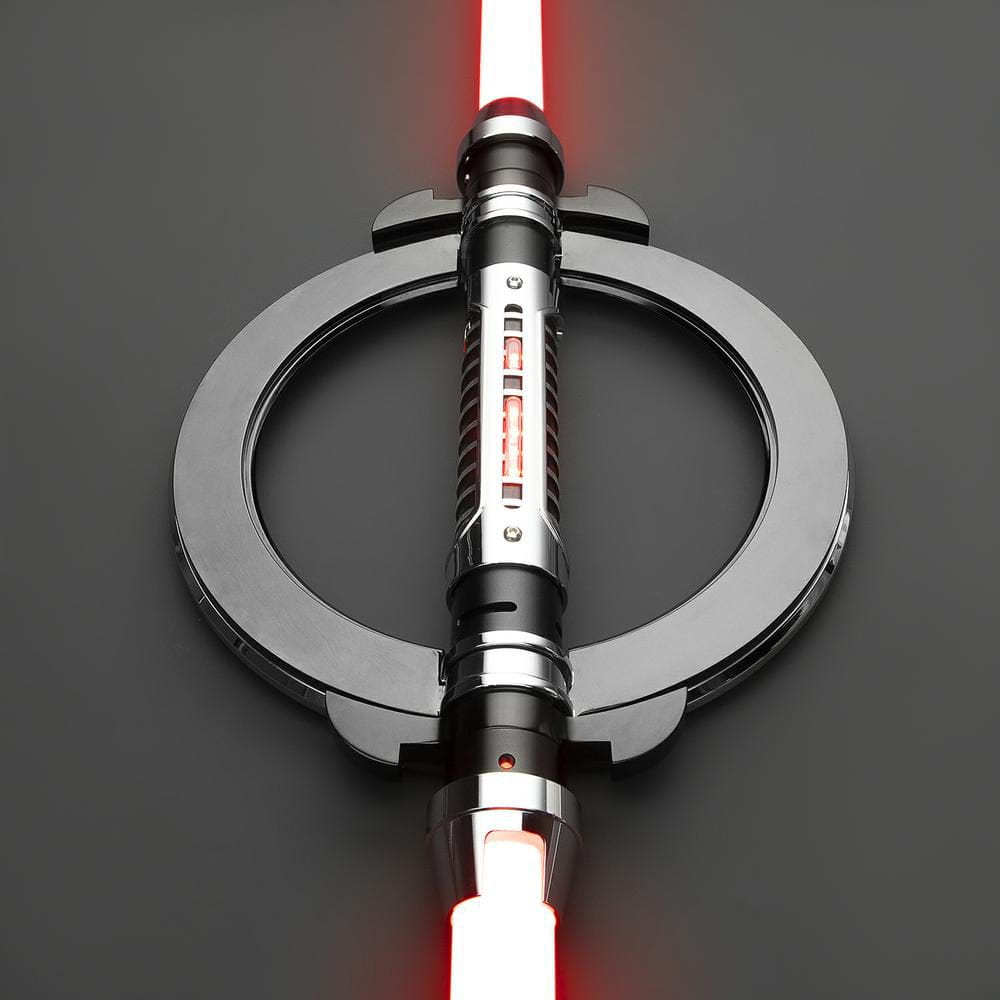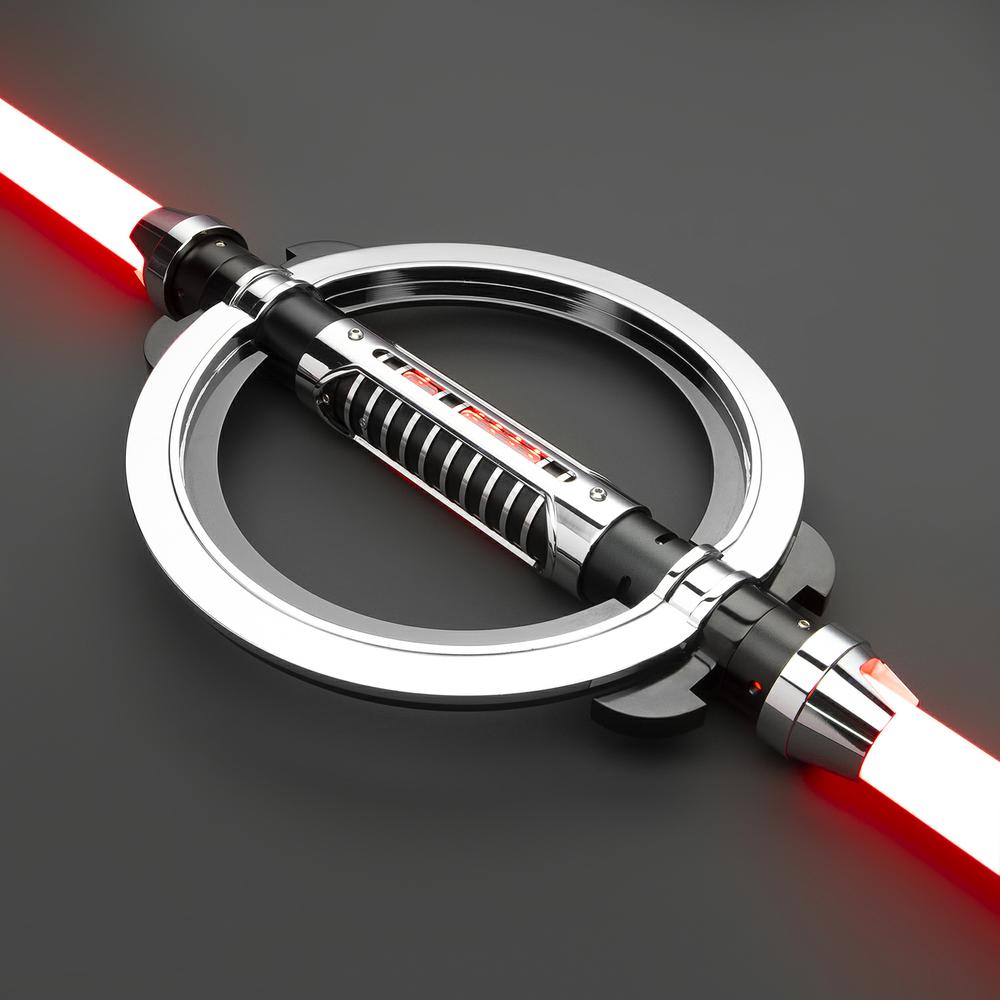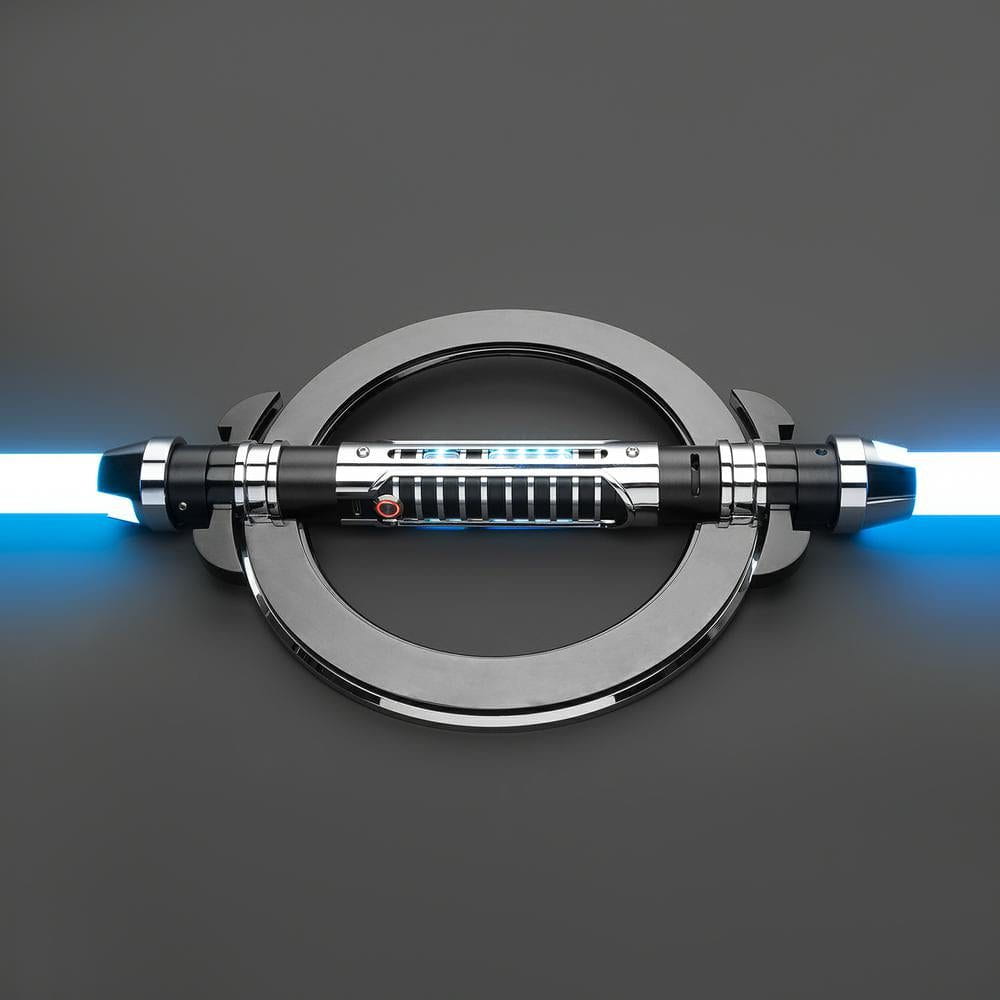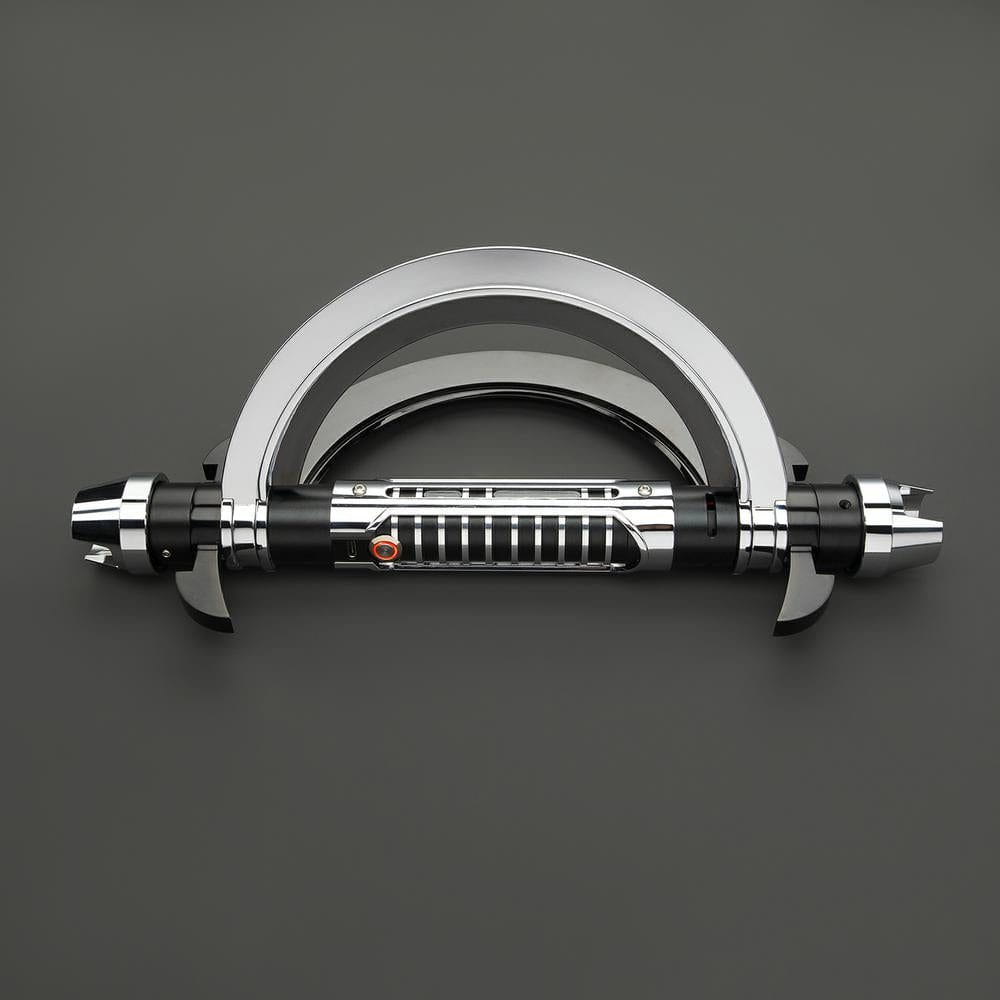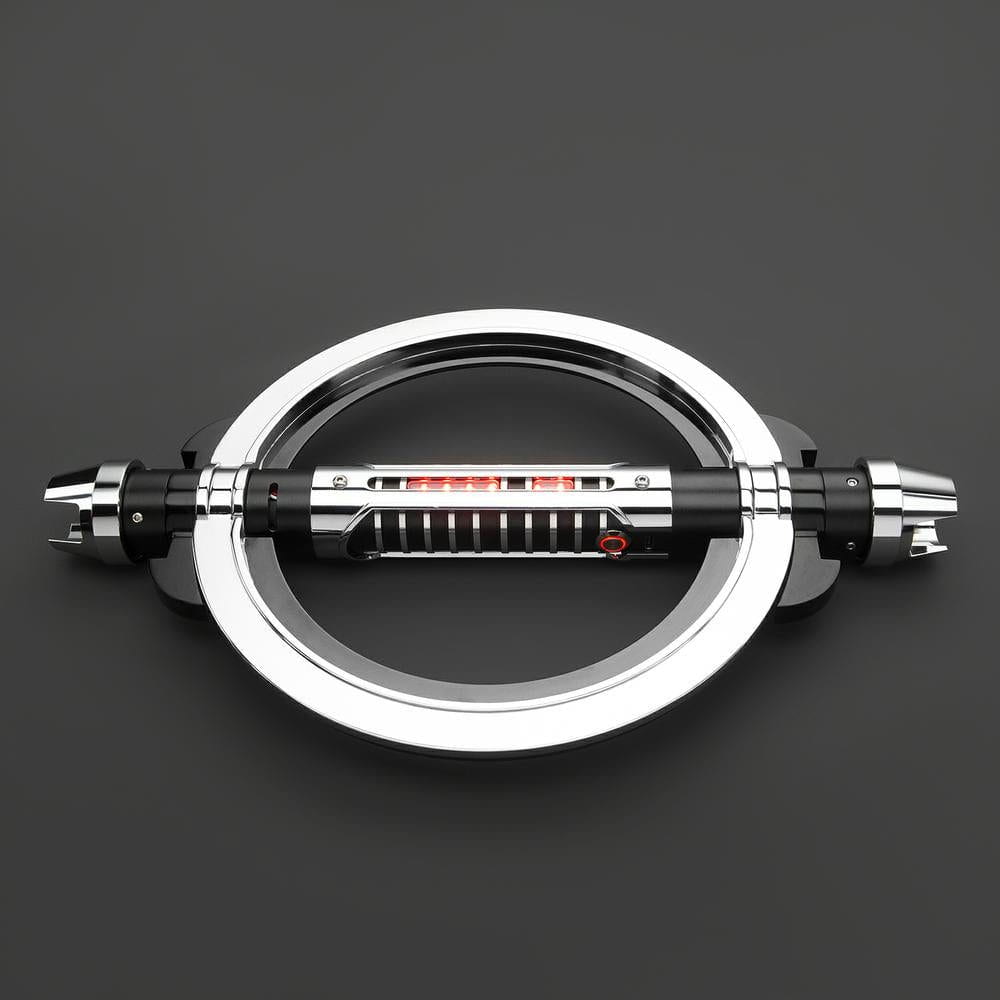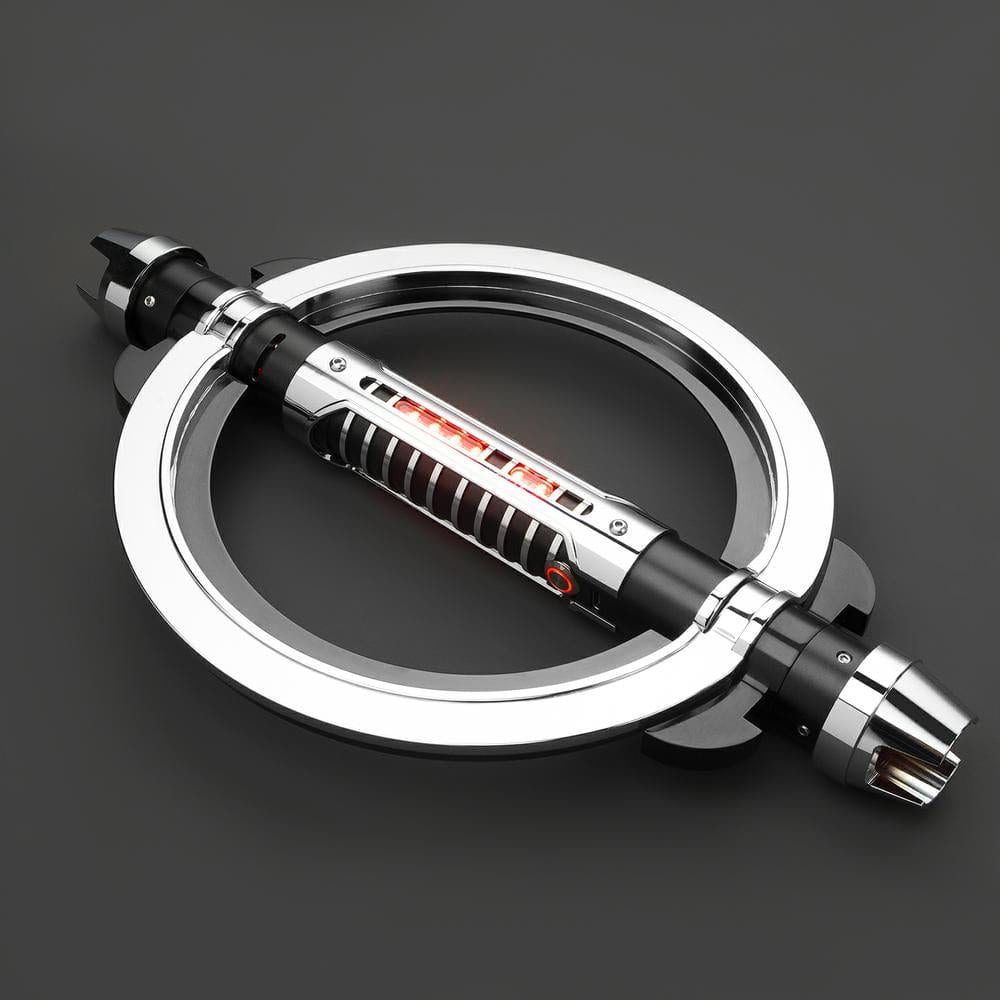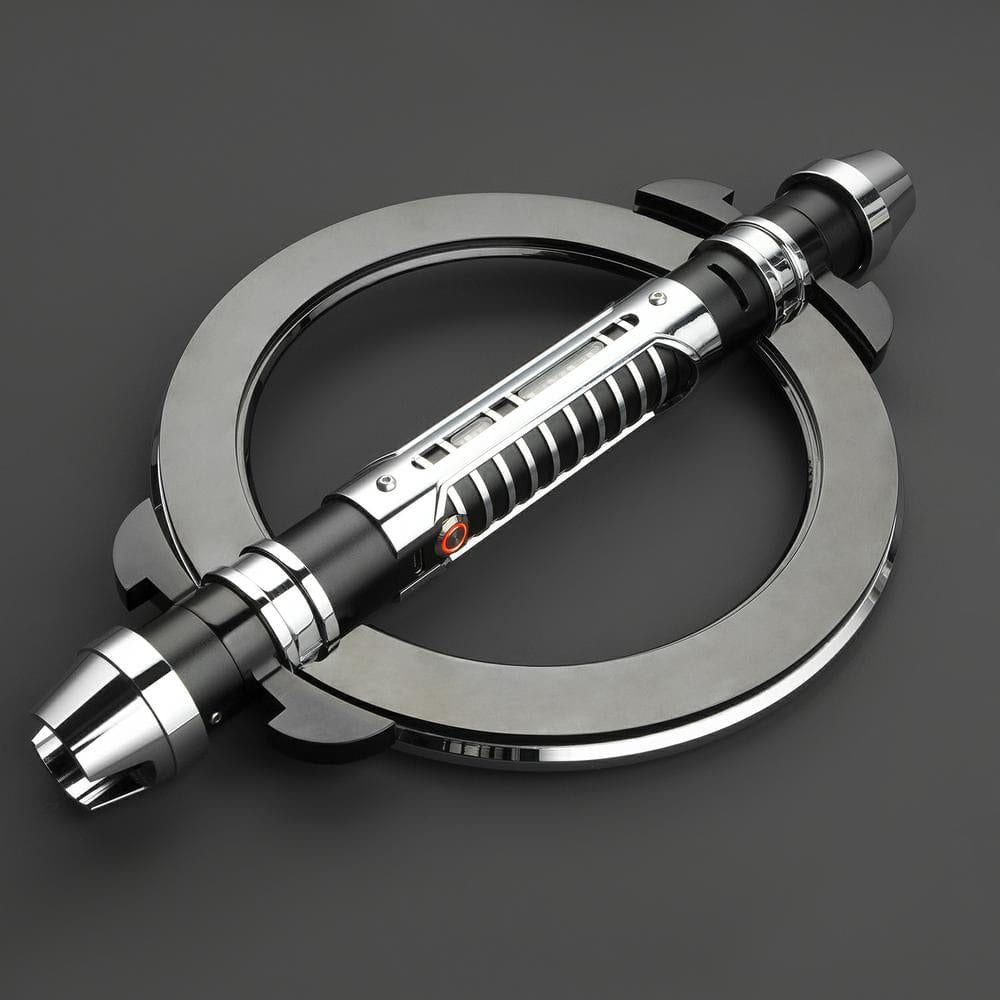 WHY ISABERS
Affordable Prices

We are proud to make cosplay affordable and realistic!

Faster Shipping

Parcels will be shipped within 24 hours, much faster than Amazon Prime!

Easier Returns

For every eligible items returned, we do not charge any restocking fees!

Trusted By More Users

You can see the recognition of our users from our reviews.
Product Details
RGB&Baselit

Functions

Gesture control
Duel ready
Flash on clash
Blaster block
Removable blade
Smooth swing
Multiple Colours

Features

2mm Polycarbonate blade
12w RGB LED
Bluetooth enabled
Safety protected 18650 3000mAh 3.7v Battery
SD card that you can add and remove sound fonts
over 30 sound fonts pre installed
Blade styles (unstable, stable and pulse)

Included in The Parcel

Saber Hilt *1
Polycarbonate Blade *1
USB Charger *1
Hex Wrench and Screw Set *1

Xenopixel

Functions

Gesture control
Duel Ready
Flash on clash
Blaster block
Removable blade
Smooth swing
Multiple Colors

Features

3mm Polycarbonate Neo blade
50w LGT RGB Neopixel strip
Bluetooth enabled
Safety protected 18650 3600mAh 3.7v Battery
SD card that you can add and remove fonts
Over 30 sound fonts pre installed
Blade styles (rainbow, candy, fire, unstable, cracked and more)
10 different ignition styles including blaster mode

Included in The Parcel

Saber Hilt *1
Polycarbonate Blade *1
USB Charger *1
Hex Wrench and Screw Set *1

Proffie

Fuctions

Duel Ready
Flash on clash
Blaster block
Removable blade
Smooth swing
Multiple Colours

Features

3mm Polycarbonate Neo Blade
50w LGT Neopixel blade
Safety protected 18650 3600mAh 3.7v Battery
SD card that you can add and remove fonts
Over 20 sound fonts pre installed
Completely programmable board regarded as the best on the market

Included in The Parcel

Saber Hilt *1
Polycarbonate Blade *1
USB Charger *1
Hex Wrench and Screw Set *1