Regular price
$359.00 USD
Regular price
$429.00 USD
Sale price
$359.00 USD
Unit price
per
Sale
Sold out
This iconic Anakin lightsaber will take your saber experience to the next level.

The lightsaber is one of the most iconic and world-renowned sabers. This masterpiece never fades and has become a favorite that will last forever. This legendary replica is sturdy and durable, with amazing features, and we make it affordable for everyone. This saber is slightly heavier, but still has a comfortable weight, evenly distributed across the handle, making it a reliable two-handed wielder.  The swing pattern of this saber is very sensitive, and you will be attracted by its smooth swinging sound. The faster you wave it, the louder and faster it produces. Swoop Lightsaber is the most popular among adult male users, especially fans of Anakin Skywalker. Iconic design, realistic effects, and reasonable price, this lightsaber is worth having. Our Swoop lightsaber is great for dressing and display, but it is also durable enough for light to moderate duels.
ISABERS is proud to provide all lightsaber lovers with our timeless collection of iconic replicas. The Swoop lightsaber is beautifully designed and has a mirror-polished nickel and chrome finish. The handle is 26 cm long and cylindrical, made of alloy metal with black polymer grip ribs. The lower body and pommel are untied, revealing a delicate electronic chassis. Swoop has an activation box to control all lightsaber effects and functions. Swoop is made of high-quality handle materials, dual-grade and shatter-resistant polycarbonate blades, and superior electronic technology.  Our Soundboard is pre-installed with our program, which includes various fonts and lighting effects. This saber has excellent sound and is powered by high-quality speakers with a 2/3-watt system and 4/8 ohms. With its stunning design and amazing features, this classic lightsaber is perfect for role-playing and light showdowns, as well as those who wish to expand their FX lightsaber series.
The saber brings linear design elements right into play. The handle is duel-tone with a straightforward linear grooves design affixed to a 36-inch sturdy blade. You will certainly really feel that this saber is lightweight, sleek, quick, and also secured. If you prefer an easy and also highly reliable saber, this set as well ought to get on your listing. This lightsaber has grooves around it which adds stability to your grip stability as well as flexibility to maneuvers. Because of the stability and adaptability, this is likewise favored in battles. You can wield this lightsaber with either a single hand or both hands. This saber is best for every person-- children as well as grownups, male as well as women, this is also a saber for all wielders. The saber is perfect for novices and also advanced wielders, for practice and choreography, or those seeking to expand their lightsaber collections.
You can locate a wide variety of lightsabers at and you will certainly never ever run out of options. We can supply you this sturdy, sleek, and was created for dueling-- the saber. This has a strong emitter and also knurled pommel with a 27-centimeter-long handle and also the main body functions straight groove patterns to supply excellent hold and also make certain outstanding control by the leading hand. This is a straight-up boxer battle saber. The saber is a full-featured fight saber that comes full. This saber is created from outstanding quality Aluminum Alloy, duel-grade, and also shatter-proof Polycarbonate blade, and exceptional electronics innovation that generates all terrific results as well as RGB LED color-cycle blade. With its outstanding light as well as sound results, this saber warranties sensible and also enjoyable lightsaber fights.
Share
View full details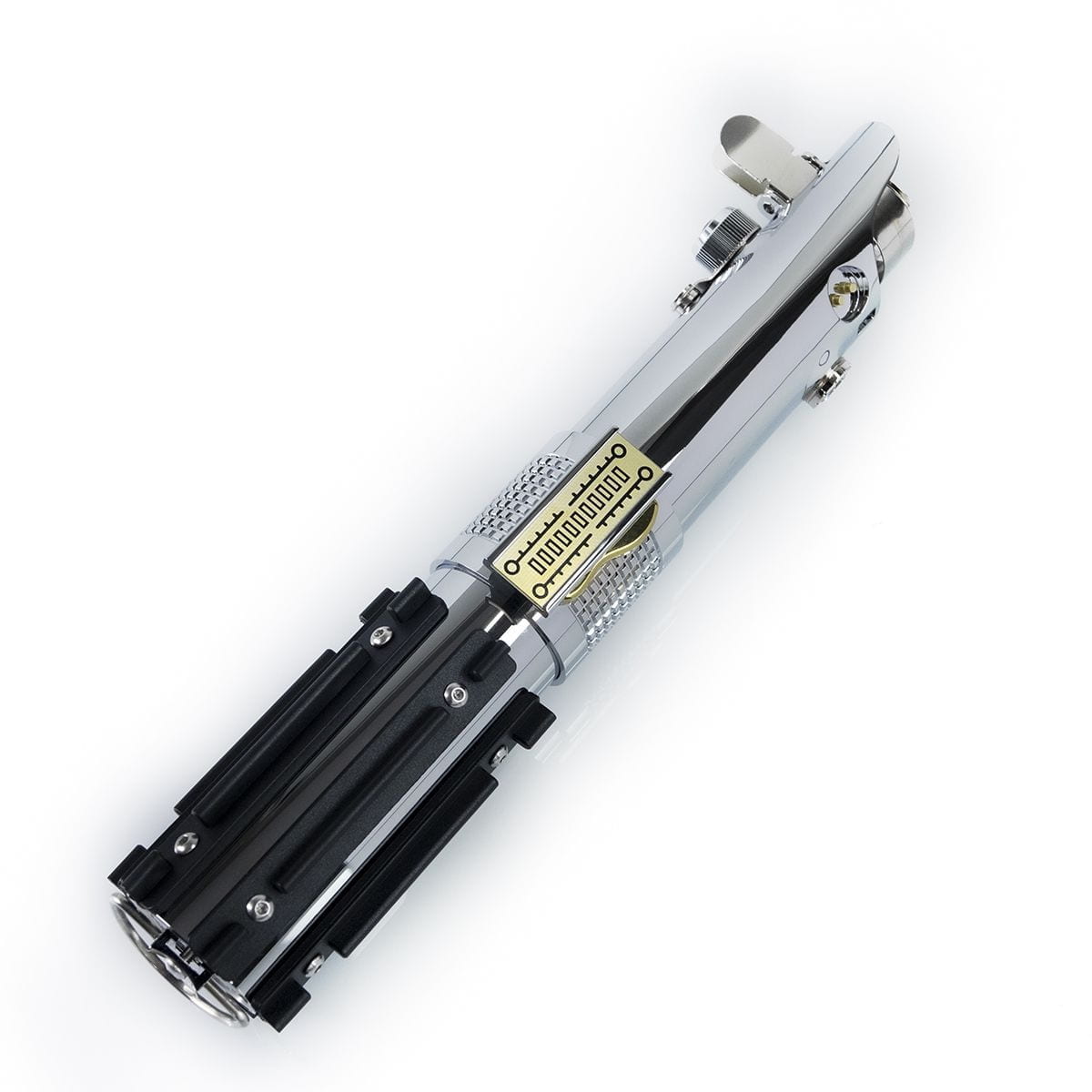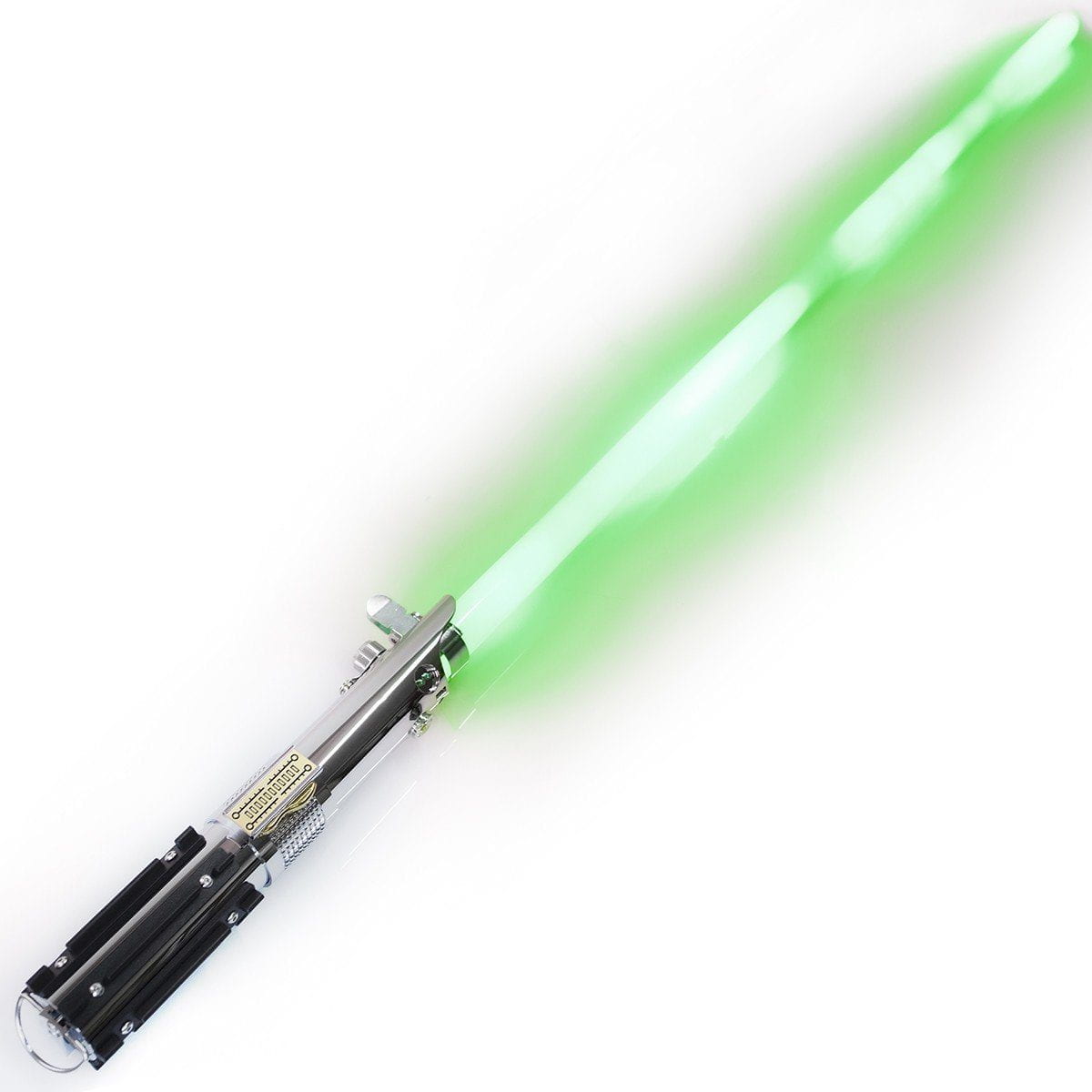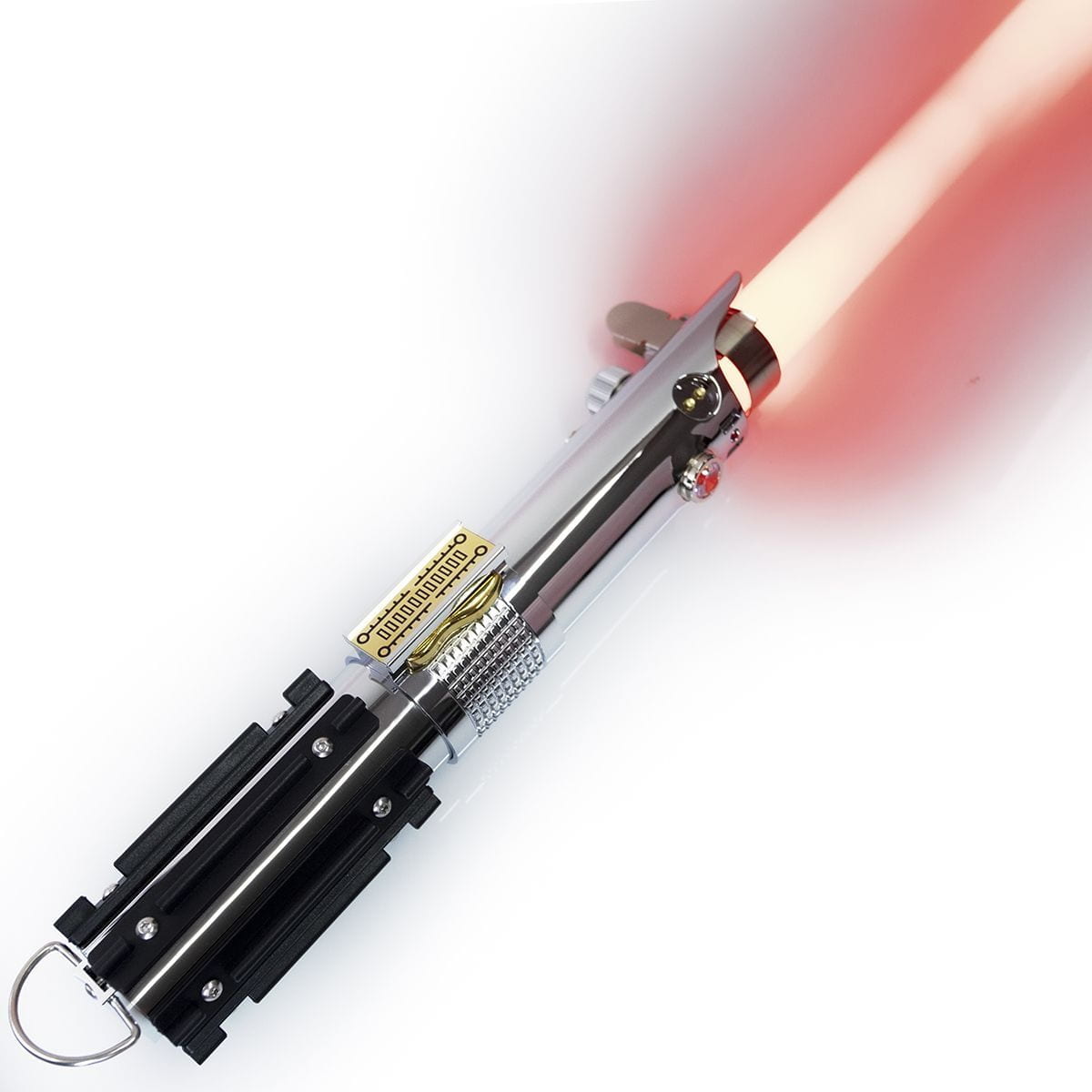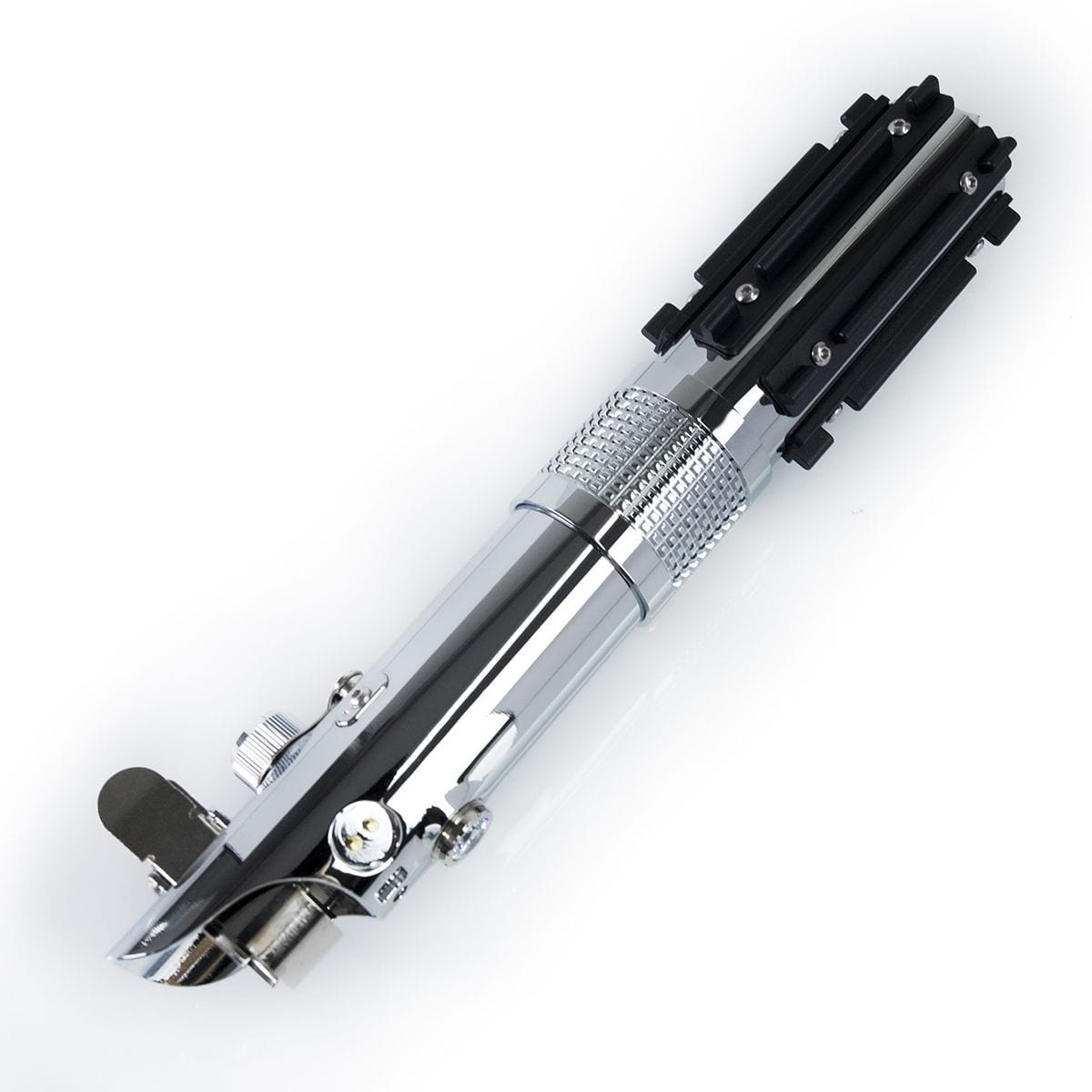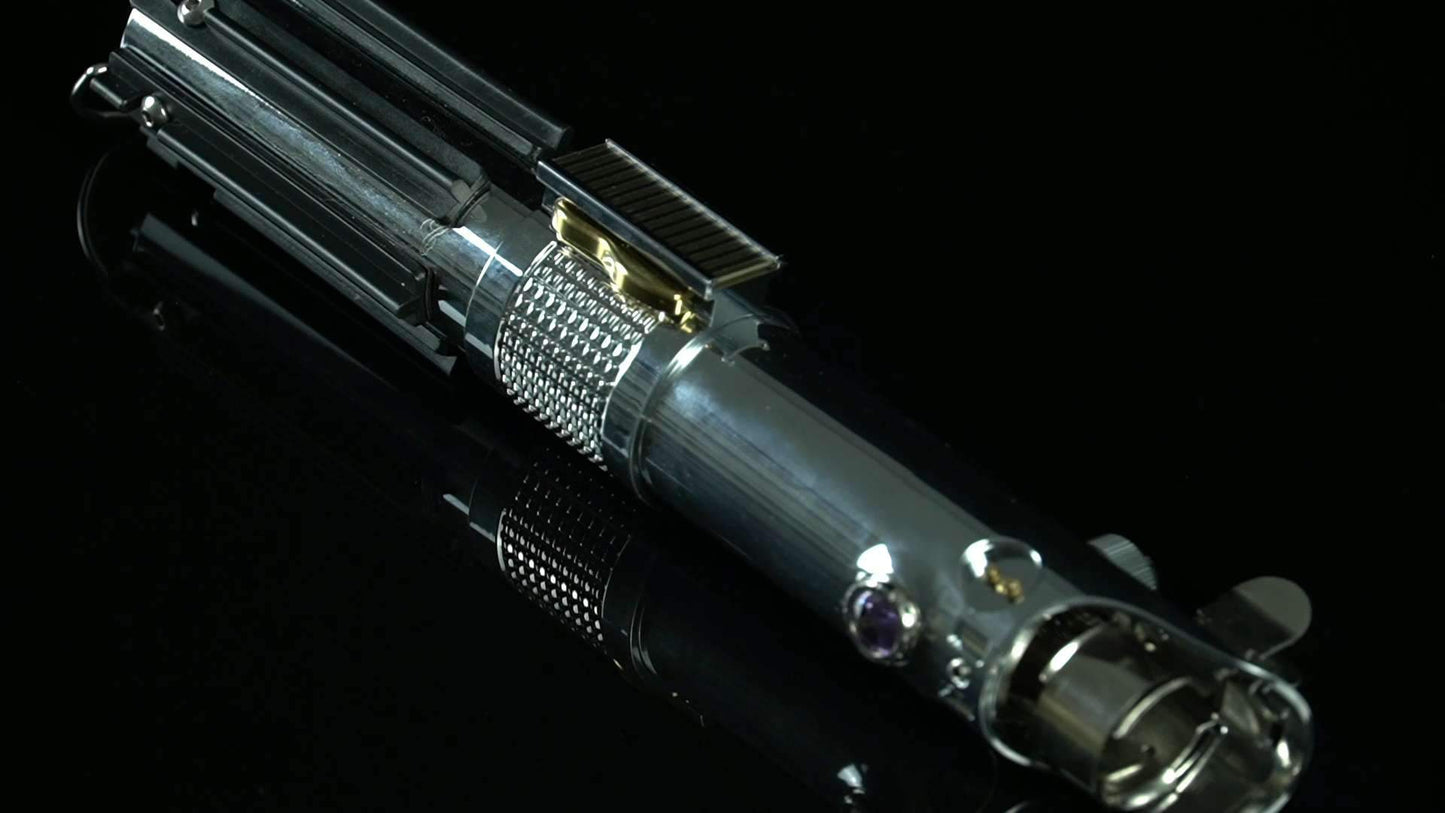 WHY ISABERS
Affordable Prices

We are proud to make cosplay affordable and realistic!

Faster Shipping

Parcels will be shipped within 24 hours, much faster than Amazon Prime!

Easier Returns

For every eligible items returned, we do not charge any restocking fees!

Trusted By More Users

You can see the recognition of our users from our reviews.
Product Details
RGB&Baselit

Functions

Gesture control
Duel ready
Flash on clash
Blaster block
Removable blade
Smooth swing
Multiple Colours

Features

2mm Polycarbonate blade
12w RGB LED
Bluetooth enabled
Safety protected 18650 3000mAh 3.7v Battery
SD card that you can add and remove sound fonts
over 30 sound fonts pre installed
Blade styles (unstable, stable and pulse)

Included in The Parcel

Saber Hilt *1
Polycarbonate Blade *1
USB Charger *1
Hex Wrench and Screw Set *1

Xenopixel

Functions

Gesture control
Duel Ready
Flash on clash
Blaster block
Removable blade
Smooth swing
Multiple Colors

Features

3mm Polycarbonate Neo blade
50w LGT RGB Neopixel strip
Bluetooth enabled
Safety protected 18650 3600mAh 3.7v Battery
SD card that you can add and remove fonts
Over 30 sound fonts pre installed
Blade styles (rainbow, candy, fire, unstable, cracked and more)
10 different ignition styles including blaster mode

Included in The Parcel

Saber Hilt *1
Polycarbonate Blade *1
USB Charger *1
Hex Wrench and Screw Set *1

Proffie

Fuctions

Duel Ready
Flash on clash
Blaster block
Removable blade
Smooth swing
Multiple Colours

Features

3mm Polycarbonate Neo Blade
50w LGT Neopixel blade
Safety protected 18650 3600mAh 3.7v Battery
SD card that you can add and remove fonts
Over 20 sound fonts pre installed
Completely programmable board regarded as the best on the market

Included in The Parcel

Saber Hilt *1
Polycarbonate Blade *1
USB Charger *1
Hex Wrench and Screw Set *1